Smart World One DXP Sector 113 Gurgaon
Welcome to the Smart World One DXP Sector 113 Gurgaon. One DXP is a residential project that offers a unique living experience with its innovative approach to modern amenities and aesthetic design. The residential project has an unique theme, redefined beauty, and the best amenities. 
Residential Projects in Sector 113 Gurgaon
Smart World  One-DXP Residence's highlights and overview summary are mentioned below.
 2.5/3.5/4.5 BHK + Study + Servant 
 1.10 Lacs Sq. Ft. Lavish Clubhouse
 Spread Over 16 Acre
 Total No. of Towers - 6
 Total No. of Apartments - 912
 High rise apartments
 Facade design by UHA, London   
USP - Special satellite *Club Zone for toddlers, teenager and senior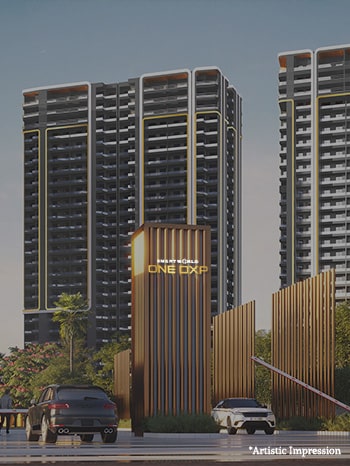 Smart World ONE DXP Sector 113 Gurgaon
Smart World One DXP Sector 113 Gurgaon is a residential project developed by Smart World. Live the life you want in Millennium City's new development. Smart World presents the most renowned projects in Sector 13 Gurgaon with open green areas. One DXP Residences offers 2.5 BHK, 3 BHK, and 4.5 BHK of different layouts with modern facilities. It is developed in Sector 113, near the Dwarka Expressway. Sector 113 is in the heart of Gurugram's most desirable location, with every possible facility and amenity nearby.
Smart word one dxp residences, from an investor's point of view
As the property market in the area continues to grow, there is potential for the value of the Smart Word One DXP Residences to appreciate over time. This can result in capital gains for investors who choose to sell the property in the future.
The Smart Word One DXP Sector 113 offer a unique and attractive investment opportunity with the potential for steady rental income, capital appreciation, and strong demand from tenants.
Amenities
Residential projects sector 113 Gurgaon offers a range of amenities to its residents, including the following: -
Location Advantage of Sector 113 Gurgaon projects
Smart World One DXP Residence is located in Sector 113, Dwarka Expressway, Gurgaon. The project provides easy access to major parts of the city and is surrounded by essential facilities. All of the major connections are listed below:-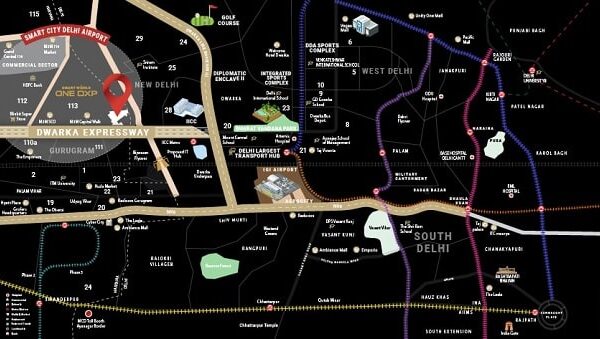 3 MINS to Asia's Largest Convention
5 MINS to diplomatic Enclave
7 MINS to Delhi's largest transportation hub 
15 MINS to International complex